chevron_left
chevron_right
NOW HIRING!
Attend our JOB FAIR!
Two new Denver Snarfburger locations are opening soon at
2535 Federal Blvd.
and
1001 E. 11th Ave
! We are hiring all hourly positions.
Apply online
or come to our JOB FAIR on Wed., July 10 & Thurs. July 11 from 3pm-5pm at our Snarf's Sandwiches location at 2527 Federal Blvd.; Denver 80211. We offer competitive starting wages, tips, employee meals and benefits for full-time employees. Come join our team! We're flippin' fun!
It's Flippin' Good!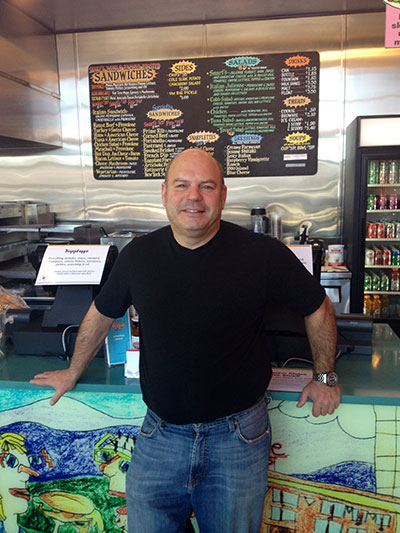 After two decades of creating the World's Finest Sandwiches, "Snarf" aka Jimmy Seidel set out to achieve the same greatness on the grill. In 2013, Snarfburger opened its doors and quickly became the beloved throwback burger shack of Boulder.

Sink your teeth into a Snarfburger, and let the shack take you all the way back to its retro roots of the all-american classic hamburger joint. Each burger is made-to-order using the highest-quality beef and topped with premium ingredients including our fresh-sliced cheeses, crisp veggies, and signature blend giardiniera hot peppers.
If you're melting about the burgers, you'll be sure to 'flip out' over the rest of our menu! Try one of our shakes, veggie burgers, all-beef hot dogs, and our true favorite past-time, the bologna sandwich.

Visit Snarfburger in Boulder and see how Snarf's has created the same excellent food and funky vibe as our world famous sandwich shops. Your tastebuds will thank you for the the 'well done' burger experience.
We're In-the-news!

"Snarf's has a burger chain, and it's coming to Denver"
Read more at: The Denver Post
Our Locations
Boulder, CO
2000 Arapahoe Ave.
303-444-7711
7 days: 11am-10pm
Denver, CO
1001 E. 11th Ave.
- Coming Soon -
Denver, CO
2535 Federal Blvd.
- Coming Soon -
Snarfburger Nation News
Join the Snarfburger Nation and receive the latest and greatest from Snarfburger delivered fresh to your inbox! We promise you'll hear from us just every now and then.
Birthday
By hitting submit you are agreeing that you are at least 13 years old.